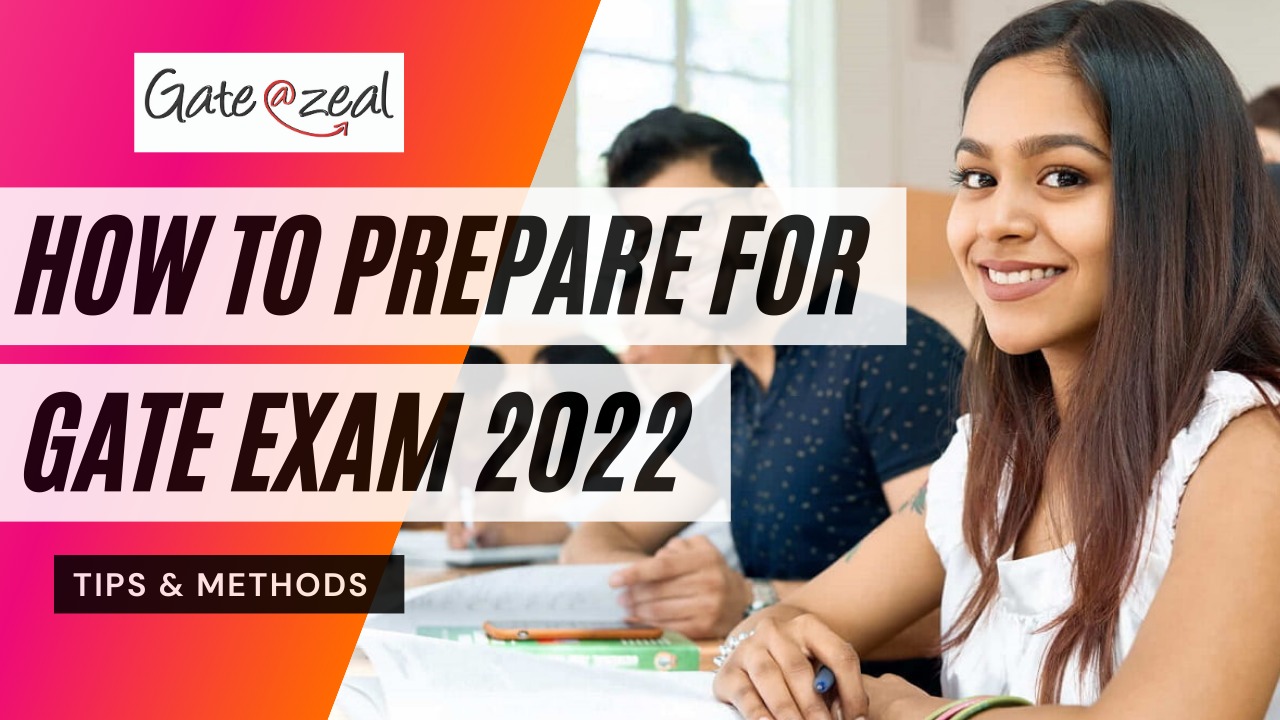 How To Prepare For Gate Exams 2022 | Tips and Methods
GATE is the Graduate Aptitude Test in Engineering exam. One should have ample knowledge of the test to be adequately qualified for that exam. Knowing every little and major details regarding the assessment you are going to show up is very necessary. Today we will share with you "How to prepare for gate exam 2022.
GATE is among the nation's greatest aptitude exams which is conducted by the county's seven IITs, which are Roorkee, Bombay, Guwahati, Kharagpur, Kanpur, Delhi, and Madras. Yet this exam is performed together under National Coordinating Board-GATE under the Department of Higher Education, Ministry of Human Resources Development. IIT Kharagpur will carry out the 2022 GATE analysis and its notification will be issued in the month of September this year.
Tips to Prepare for Gate Exam 2022
Initial Move towards Preparation
The very first stage to learning how to prepare for GATE 2022 is to monitor the GATE updates and to recognize what more time we have for planning. The details relevant to the GATE exam, such as the exam date, eligibility syllabus, and exam pattern, should be observed by a preparing candidate. And instead, knowing the GATE syllabus, making a copy of it, and becoming acquainted with this is the most positive step. Create a list of each subject in the syllabus and simply follow it and review as per the list of syllabus topics to ensure it addresses any subject.
Moving ahead with a powerful strategy
The very next phase about how to prepare for GATE 2022 is to arrange for the coaching, such as the time line, gathering the notes, and if you need proper coaching, then search for the best coaching institute near (Click here only) you for the preparation of GATE, after having all information regarding the current date, timetable, and syllabus of GATE.
A right schedule that involves the analysis together with a healthy lifestyle and some moments to ease your mind, a schedule that also involves a timeframe with your loved ones. For the preparation, this is very essential that you use self-made notes, it is very important that you prepare correctly and make your experience notes, and this will help you to understand the subject better.
A coaching institute will support you too much for a proper analysis and make you ready to give your best for exam practice, but Self-Study is the magical key of this lock of exam. But if you enter a successful coaching institution for GATE's guidance and training like the one and only Gate@Zeal, the entire outcome is dependent on your diligent work and experience and it can only be achieved by your self-study.
Core going to plan Components
Several of the easiest ways to plan for GATE 2022 are—
More and more self-study.
High-quality and appropriate books, compile knowledgeable notes and write revision notes, primarily utilizing books for research rather than the use of the Internet.
Train with quizzes, previous years solved papers, practice more and more with the questions which might contribute to the knowledge to try the original exam.
Self-motivation seems to be the highest, using multiple strategies to keep inspiring yourself.
For better planning, it is helpful to make a combination of Difficult and Simple subjects and cover these accordingly, it won't strain throughout preparing.
This is most necessary to cover the entire syllabus throughout the required time frame, knowing the length of the period.
Just after syllabus is completed, it is necessary to take ample time to revise the syllabus.
We hope you got the answer on how to prepare for gate Exam 2022. All these terms will enable you to plan for GATE 2022 easier. Now, candidates speed up and start planning to make your dream come true and be a Diamond out of the coal mine.