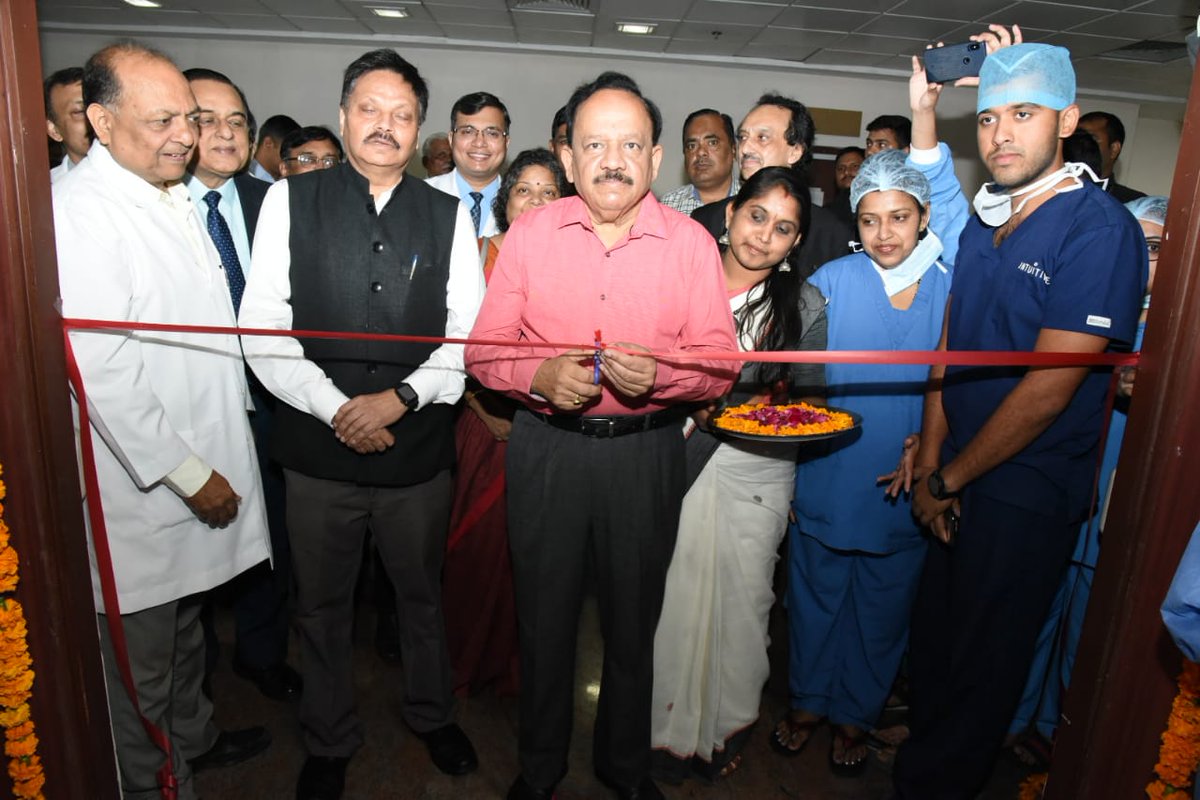 Harsh Vardhan inaugurated the robotic surgery facility in SJH
Harsh Vardhan inaugurated the robotic surgery facility in SJH :-
Union Minister of Health and Family Welfare Dr. Harsh Vardhan inaugurated the robotic surgery facility in the Safdarjung Hospital, New Delhi. Safdarjung Hospital: Safdarjang Hospital (SJH) is one of the biggest tertiary care referral center of India. It functions under the Ministry of Health and Family Welfare. SJH caters to all poor patients of uro-oncological cancers like kidney, bladder cancers, prostate, and kidney failures across India.
Robot Surgery facility: SJH is the first Central Government hospital in India to start this latest Robot Surgery facility. The hospital provides treatment for all poor patients for free. Robotic surgery provides minimally invasive surgery, reducing significantly the morbidity and mortality of critically ill, cancer, and kidney failure patients.
The Robotic system provides 3-D vision, 7 degrees of freedom, ten times magnification. It also provides better dissection with more precision. It reduces the operating time of patients, which in turn creates a decrease in the waiting list of patients for surgery significantly. So far, 25 surgeries have been done using a robotic system.