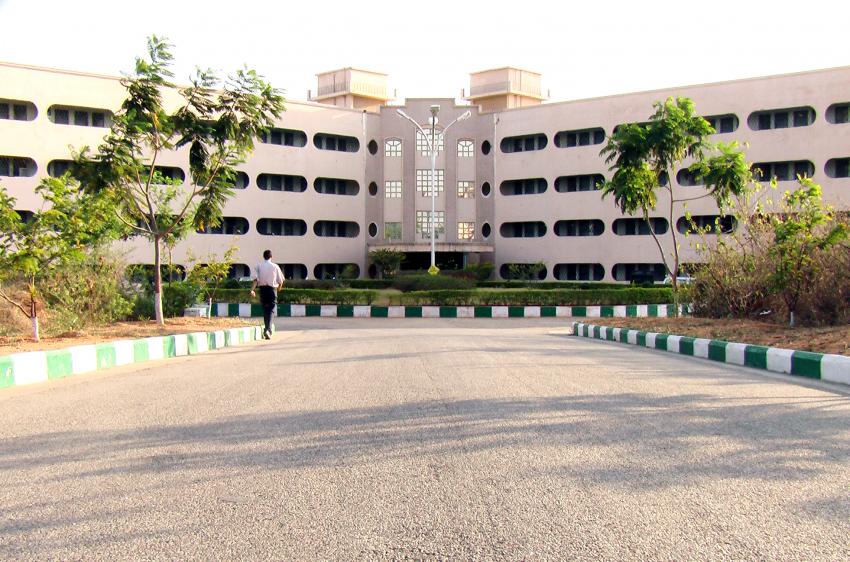 IIIT HYDERABAD PGEE EXAM SYLLABUS AND PREPARATION TIPS
Gate at zeal India's best coaching institution for GATE training in CS/IT presents an exclusive introductory guide for students to decide "Why to choose GATE after engineering". In this blog, I talked about Pg Admission in IIIT Hyderabad.
IIT Hyderabad PGEE 2019 will be a computer-based test of 3 hours, covering questions from two sections. Only those candidates will be allowed to appear for the IIIT Hyderabad PGEE 2019 who have successfully filled up and submitted their applications before the last date lapses.
Candidates can keep a track of the IIT Hyderabad PGEE 2019 dates, from below.
IIT Hyderabad PGEE 2019 Important Dates
================================================================================================
Registration Starts Mar 2019
Registration Ends 4th week of Mar 2019
Issuance of Admit cards A week before the exam
Exam Date 4th week of Apr 2019
Result Date 2nd week of May 2019
International Institute of Information Technology, Hyderabad (IIITH) is an autonomous university, founded as a not-for-profit public private partnership (N-PPP) in 1998, and is the first IIIT in India under this model. Over the years, the institute has evolved strong research programmes in various areas, with an emphasis on technology and applied research for industry and society. The institute facilitates interdisciplinary research and a seamless flow of knowledge. Several world-renowned centers of excellence are part of IIITH's research portfolio. It has established various joint collaboration and co-innovation models with an industry outreach spanning significant national and multinational companies. Its innovative curriculum allows students the flexibility of selecting their courses and projects. Apart from academics, the institute provides students with a comprehensive environment that promotes art and culture, sports, societal contributions, and self-governance. Even undergraduate students get to participate in ongoing research and technology development - an opportunity unprecedented in India. As a result, a vibrant undergraduate programme co-exists along with a strong postgraduate programme.
Quick Facts about IIIT Hyderabad
-------------------------------------------------------------------------------------------------------------------------------------------------------------------------
An ICT Research University, founded in 1998, under the not-for-profit Public Private Partnership (N-PPP) model.
Accredited at

Grade A

by National Assessment & Accreditation Council (NAAC) in Sept 2011.

Mission:

To contribute to transforming industry and society, by delivering research-led education, promoting innovation, and fostering human values.
Ranked amongst the

top 6

among Universities in South Asia, in terms of research papers on the Internet, in a survey held every three years, by Cybermetric Lab, Spain's largest public research institution. (Oct 2009)
Ranked in the

top 5

overall and

#1

in campus placement, among all technology schools in the country, including the IITs, by Dataquest, India's leading IT publication, in 2011.
Figured consistently among

top 10

overall and among

top 5

on placement, among all engineering colleges in India, including the IITs, for 6 years, since 2006, in surveys by Dataquest.
Recommended as a

premier research institution

in India by the US' National Science Foundation (NSF) for US graduate students to take up research fellowships and short-term research programs. (June 2009)
Named among

25 Extraordinary Individuals and Institutions

that have transformed education in India, by India , India's leading news magazine. (July 27, 2009)
Offers research-led curricula even for undergraduate programs. As a result, students get to do a large number of projects and acquire deep research orientation and innovative mindset
In the

eight years

since postgraduate research programs were rolled out, around

2

50

MS by Research students and

17

Ph.D. scholars, in CSE and ECE disciplines, have graduated.
Has over

240

MS by Research students and

115

Ph.D. scholars currently enrolled in CSE and ECE.
Hosts the largest academic research groups in the country working in Natural Language Processing (NLP), Information Extraction (IE), Speech, and Computer Vision.
Is organized as a cluster of 24 research laboratories and centers – not as departments, unlike other Universities.
All programs, undergraduate, postgraduate, and doctoral, are fully residential.
Nine of every 10 IIIT-H alumni work in ICT research, product architecture, design, or development, at top-notch information technology companies, worldwide.
Is committed to the advancement of research and education in the below technologies and domains.