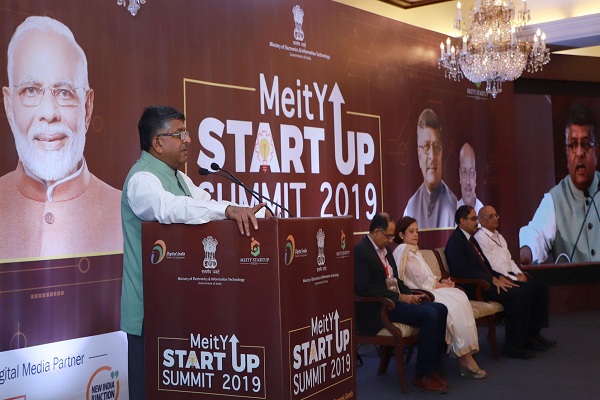 Ministry of Electronics and Information : First Start Up Summit
Ministry of Electronics and Information: First Start Up Summit:-
The Minister of Electronics and Information Technology (MeiTY) Shri Ravi Shankar Prasad unveiled a series of new initiatives at the Start-Up Summit at New Delhi
Highlights of the summit
The MeitY Startup Hub was launched. The Hub will facilitate the vision of the Ministry towards technology, startups, innovation and creation of intellectual properties. The Software Technology Parks of India will act as the nodal agency in implementing the scheme
The summit aims to bring the key stake holders and startups of Artificial Intelligence (AI) and Internet of Things (IoT) together
During the summit the entrepreneurs and startups will share effective techniques and strategies.
The participators of the summit will also work together to bring in focus of venture capital and government around their processes and strategies.
Highlights of the Ministers' speech in the event
"Reform, Preform and Transform" are the key focus areas of the GoI
The Transformation Technology schemes in India are playing a vital role. It includes Digital India, make in India, Startup India and Smart Cities
The Digital Initiatives like eNam, Digital payments and eVisas have shown tremendous maturity and growth
Around 1.25 lakh Gram Panchayats are connected to optical fiber.