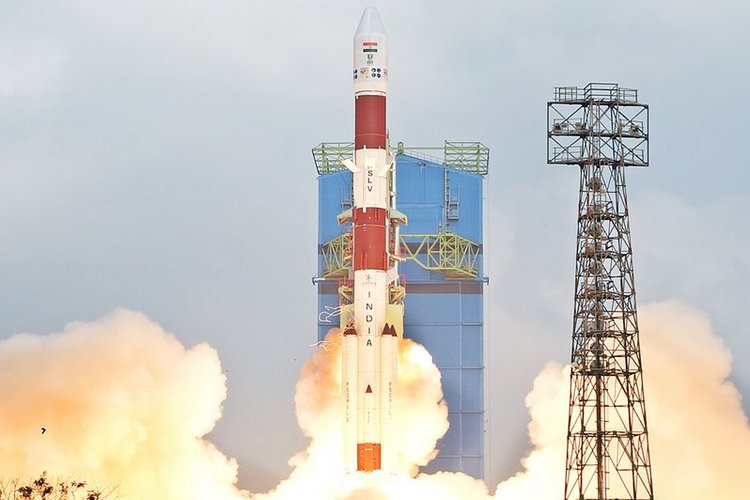 ISRO to Launch RISAT, the Spy Satellite of India
The Indian Space Research Organization is gearing to launch RISAT-2BR1 from Satish Dhawan Space Centre in Sriharikota on December 11, 2019. It is the second satellite in the RISAT series. The first satellite RISAT-2B was launched earlier this year.
Highlights of the launch
The launch is the 50th mission of ISRO's PSLV (Polar Satellite Launch Vehicle). Along with the RISAT-2BR1, it will also carry 9 commercial satellites. They are 6 from the US, and each from Italy, Israel and Japan.
The RISAT-2BR1 is a spy satellite that is launched to boost Indian military's Earth surveillance.
RISAT
RISAT are Indian radar imaging reconnaissance satellites built by ISRO. These satellites provide all weather earth observations. So far, ISRO has put 310 foreign satellites into orbit.
Satellite Launch Market
So far India has launched satellites for 19 countries. Broadly, the US shares 40% of global launching services market. Following the US, European Union holds the second place. Though China plays a major role, it is not a consistent player and is not popular among the satellite customers namely USA and European Union. India has been launching satellites for foreign clients for 15 years now.
Chandrayaan 3
Apart from RISAT series, ISRO is also planning to launch Chandrayaan 3. Following the partial success of Chandrayaan 2 with the Vikram lander crashing on the moon's surface, Chandrayaan 3 will help in fulfill the unaccomplished components. ISRO has sought Rs 75 crore from the Department of Economic Affairs to complete the mission. It is now official!